By Madison Lerum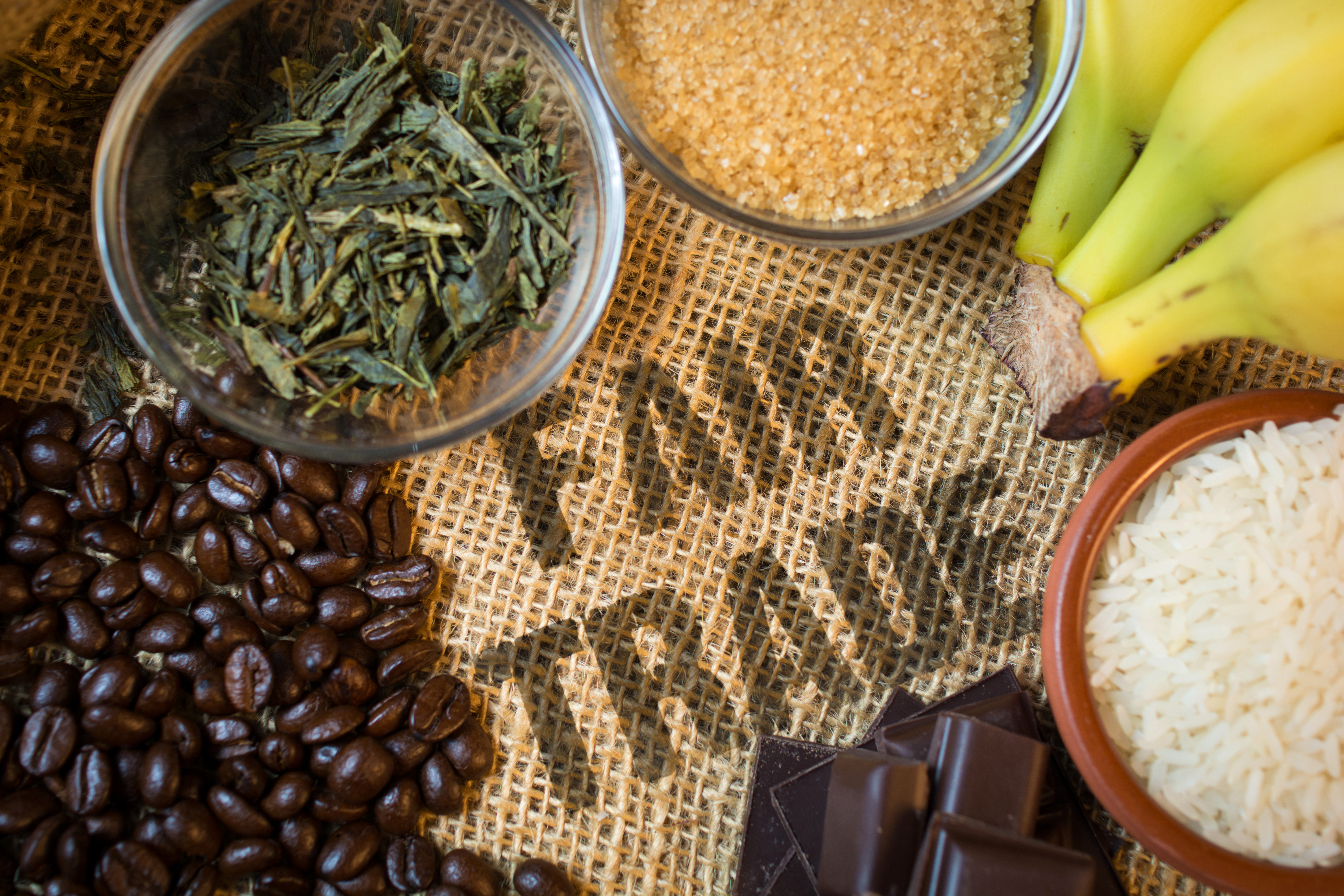 What is Fair Trade?
Fair Trade. You might have seen this label stamped on coffee grounds, or stuck to a bushel of bananas. But what exactly does Fair Trade mean, and why is it so important that there's an entire month dedicated to it? According to Fair Trade Certified:
"When you see a product with the Fair Trade Certified seal, you can be sure it meets rigorous social, environmental, and economic standards. That means:
Safe working conditions
Environmental protection
Sustainable livelihoods
Community Development Funds"
In other words, engaging in fair trade is a way to make sure producers in other countries – especially small-scale farmers and workers -can set the prices and earn the income they deserve, improving their lives and strengthening their communities. Coffee, soap, tea, wine, and cotton are just a few of the multitude of items we love and rely on, so why not make sure we pay the fair price that will support these farmers, artisans, and other producers? For more information on what Fairtrade is, how it affects both producers and consumers, and the Fairtrade system, FairTrade International created a short animated clip to answer some of those questions.
So, what exactly does Fairtrade have to do with human trafficking? According to the International Labour Organization (ILO), an estimated 40 million people across the world are in modern slavery (human trafficking), including an estimated 25 million in forced labor, with children making up 1 out of every 4 victims. UNICEF, a United Nations agency that provides humanitarian and developmental aid to children throughout the globe, produced Choosing Fair Trade to End Human Trafficking, a document that explores what fair trade is, how agricultural production and child labor coincide, the necessity in demanding ethically sourced products, and ways to support fair trade.
Not only can fair trade provide small-scale farmers and workers with a fairer pay, but it can also help these workers "provide for their families, send their children to school, and avoid the intergenerational cycles of poverty that push children into situations of exploitation and trafficking" (How Fairtrade Helps End Trafficking, UNICEF, 2017). Fairtrade Standards, internationally-agreed upon guidelines, promote longer-term relationships and contracts between farmers and employers that will support development for producers, farmers, and workers throughout the globe. The premiums associated with Fairtrade products – payment in addition to the price purchased from the farmers – can help farmers advance the economy within their communities, how they see fit. These premiums can be invested into healthcare, business and local program development, education, and other services that can aid in the expansion, growth and sustainable development of their communities. All of these Fairtrade principles, and more, are ways that this system can help combat human trafficking throughout the world.
Ways You Can Help
NEWS AND RESOURCES
How Fair Trade Helps End Trafficking
News: Defendants Charged in Connection with Multi-State Racketeering Conspiracy Involving the Forced Labor of Mexican Agricultural H-2A Workers
A federal grand jury in the Middle District of Florida has returned a six-count indictment against three defendants for their alleged roles in a federal racketeering conspiracy that victimized Mexican H-2A workers who, between 2015 and 2017, had worked in the United States harvesting fruits, vegetables and other agricultural products. The defendants allegedly obtained hundreds of hours of physically demanding agricultural labor from the victimized H-2A workers through coercive means, such as imposing debts on workers; confiscating the workers' passports; subjecting workers to crowded, unsanitary and degrading living conditions, as well as to yelling and verbal abuse; threatening workers with arrest, jailtime and deportation; isolating workers and limiting their ability to interact with anyone other than LVH employees; and suggesting to workers that if they failed to comply with the defendants' demands, they or their family members could be physically harmed
Report: Findings on the Worst Forms of Child Labor
The Department of Labor's annual Findings on the Worst Forms of Child Labor focuses on the efforts of certain U.S. trade beneficiary countries and territories to eliminate the worst forms of child labor through legislation, enforcement mechanisms, policies and social programs.